---
Strengthen the Heart of Maryhaven
For more than 93 years, Maryhaven has been creating welcoming environments where people with special needs are provided with pathways to reach their highest potential and enjoy a life full of dignity, purpose, and inclusion. The residential, vocational, and day habilitation programs are here to help them grow, and feel accepted and supported.
We need your help! Support an individual with special needs and donate today. Your giving matters, and no gift is too small!
A one-time, recurring, or a planned gift from you will truly make a difference and can be transformational.
Friends of Hope & Heart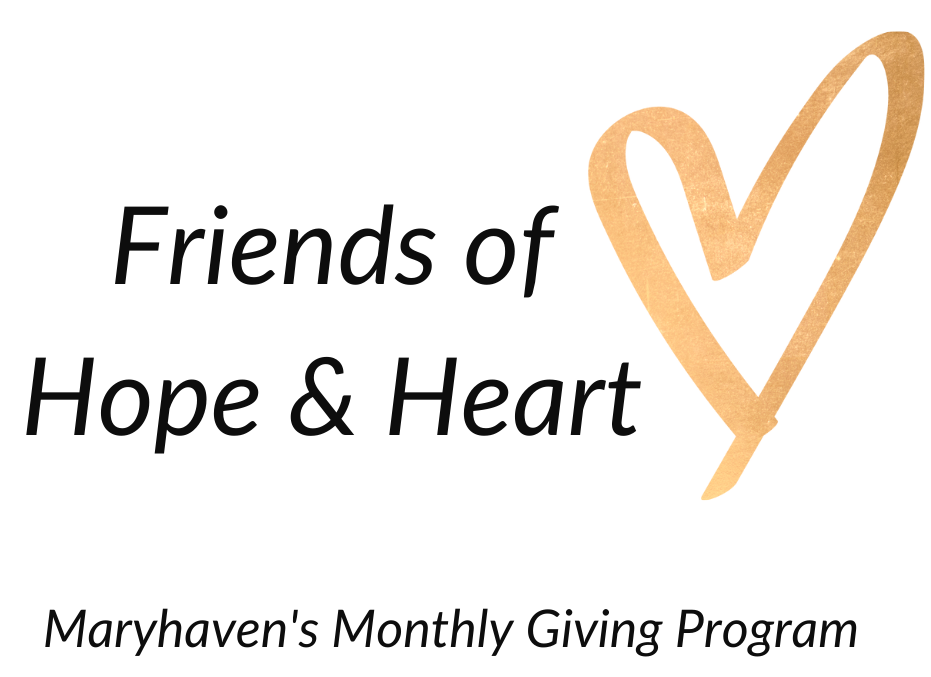 You can make a difference each and every month!
The Friends of Hope & Heart monthly giving program provides ongoing support to ensure that a steady flow of funds is available. Monthly recurring donations require no additional action on your part because your online gift can be automatically processed.
A little bit helps a lot!



Gifts that Make a Lasting Impact
Making a planned gift is a wonderful way of showing your support and appreciation for Maryhaven while accommodating your own personal, financial, estate planning, and philanthropic goals. There are many options including gifts that pay you income for life, gifts that you can make today, and gifts that make an impact after your presence on earth. Types of planned gifts include:
Bequests
Gifts of Stock or Appreciated Assets
Gifts from Retirement Plans
Life Insurance

To learn more about giving options, contact the Maryhaven Foundation Office
(631) 474-4100 ext. 2160.
Gifts can also be mailed to 51 Terryville Rd. Port Jefferson Station, NY 11776. Checks should be payable to Maryhaven.
As a non-profit organization, your tax-deductible donation enables us to offer the best possible programs and services available to people with special needs and their families.